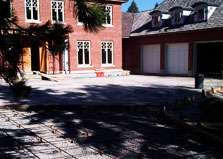 Welcome to Res-Com Excavating Ltd.
We are a family run and operated business that has been servicing southern Ontario since 1978. We pride ourselves in providing complete start to finish professional services to meet our customer's needs.
For the homeowner, small and large business owner "we are digging to service your business better."